Happy Happy Thursday!!
Brrrrrr!! It's a bit chilly here in south Cali, a very cool 48 degrees. Quite a difference from yesterday's sunny and warm 80 degree day. It's cookie baking weather. A hot cup of coffee and a warm, melting peanut butter chocolate chip cookie. Sounds so yum.
Before I hot the kitchen, I want to share with you this super duper kit from my favorite designer, Gypsy Couture. It's called
Expressions
. Perfect fall colors and she has a way of finding the absolute coolest elements. That's one huge reason I adore Lisa's kits, her wonderful originality. Believe me, I wait on the edge of my chair awaiting each new creation. Whether you prefer glitter goodies or you have a nature side or even enjoy fasteners, there is plenty for you. Run over to
Digichick
and grab it at its special introductory price. Trust me, you'll love it.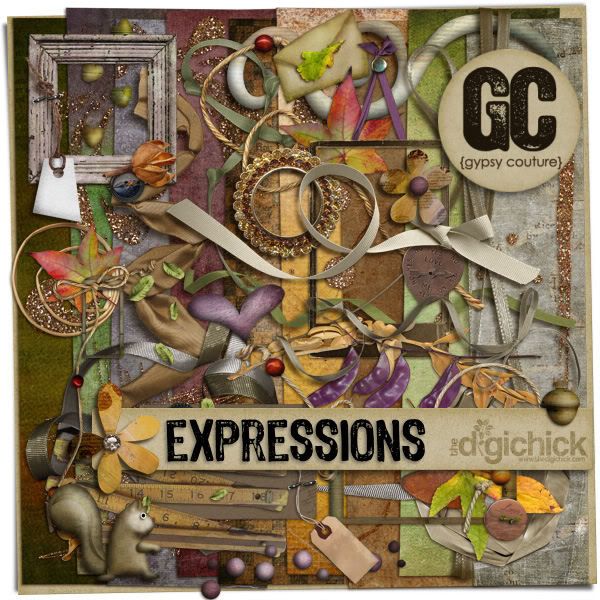 Here's what I did with it..
Bet you can guess how much I'm missing my youngest.
Don't forget to check back tomorrow for a brand new Friday Freebie!! YaY for freebies!! And mark your calendars because I have a very special 'one day only' download for y'all next Wednesday.
Much love,
Moi
( =